Ghost on Sign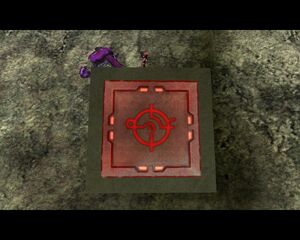 Classification
Game:

Halo (PC)




Mode:

Multiplayer




Map:

Infinity




Type:

Location




Subtype:

Vehicle Location




Stunt:

Ghost on Sign



Informal Data
The Ghost on Sign stunt is a location that involves getting a ghost on top of one of the signs on the map Infinity that are located at each base. The ghost barely fits on the sign, and players cannot enter it because the space on the signs is to small.
The Ghost on Sign stunt was first seen in ±Stunting±, being performed by Lycan. This is the first recorded instance of the stunt, although the method itself is quite old.
Tutorial
Edit
Red Base Shee Lift
Edit
Set up the ghost at the bottom of the wall to the left of the sign.
Get in a Banshee and start driving into the area between the the wing and the middle of the ghost.
Push the ghost forward and begin lifting it up the cliff wall.
Be careful to keep the ghost on top of the 'shee while lifting, be especially careful when the face of the wall is not flat.
Lift the ghost above the sign, then slowly lower it.
Other Information
Edit
You can lower the ghost on to the sign so it is facing the sign, or so it is facing away from the sign.