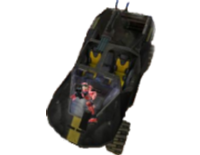 News
May 21st, 2013 - DynamicPageList functionality added. You can now view pages in multiple categories using the following syntax in the search box for each category of interest: incategory:"CategoryName"
September 7th, 2012 - Phenomenon Infobox created, theme adjusted, and many old articles have been revitalized!
August 21st, 2012 - Celebrating 314 articles! It's pi-time for some new infoboxes! The next week will be dominated by the creation of new infoboxes for all types of articles on the wiki. An infobox for technique articles has already been created. Check it out!
August 11th, 2012 - Mator returns to working on the wiki!
June 2nd, 2011 - Review of wiki is being conducted, will result in improvements all-around.
October 10th 2010 - New theme created, articles categorized.
Archive
Welcome to the Halo Stunting Wiki!
The
Halo
stunting encyclopedia that
anyone can edit
!
Do you know what
Halo
stunting is? If not, check out
our summary
!
329 articles since July 2009
Articles that need your help!
Did you know?
Cal had been stunting in Halo since January 2002.
Community content is available under
CC-BY-SA
unless otherwise noted.