Long Pipes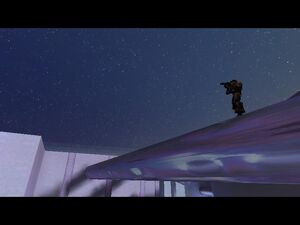 Classification
Game:

Halo: Combat Evolved




Mode:

Multiplayer




Map:

Damnation




Type:

Location




Subtype:

Master Chief Location




Stunt:

Long Pipes



Informal Data
The Long Pipes stunt is a location that involves getting onto the long pipes that extend above the pit on Damnation. They extend from above the active camouflage to the waterfall holes.
It is believed that the first or second generation of stunters discovered how to reach the long pipes. The earliest known records place the stunt's discovery during or before 2005, though there is reason to believe that it was discovered before then.
FR Jump onto the pipe. You can also PFR jump, which is overpowered, but it is easier if you aren't very good at explosive jumping.
Other information
Edit
Related pages
Edit